Posted on Tue 27 July 2021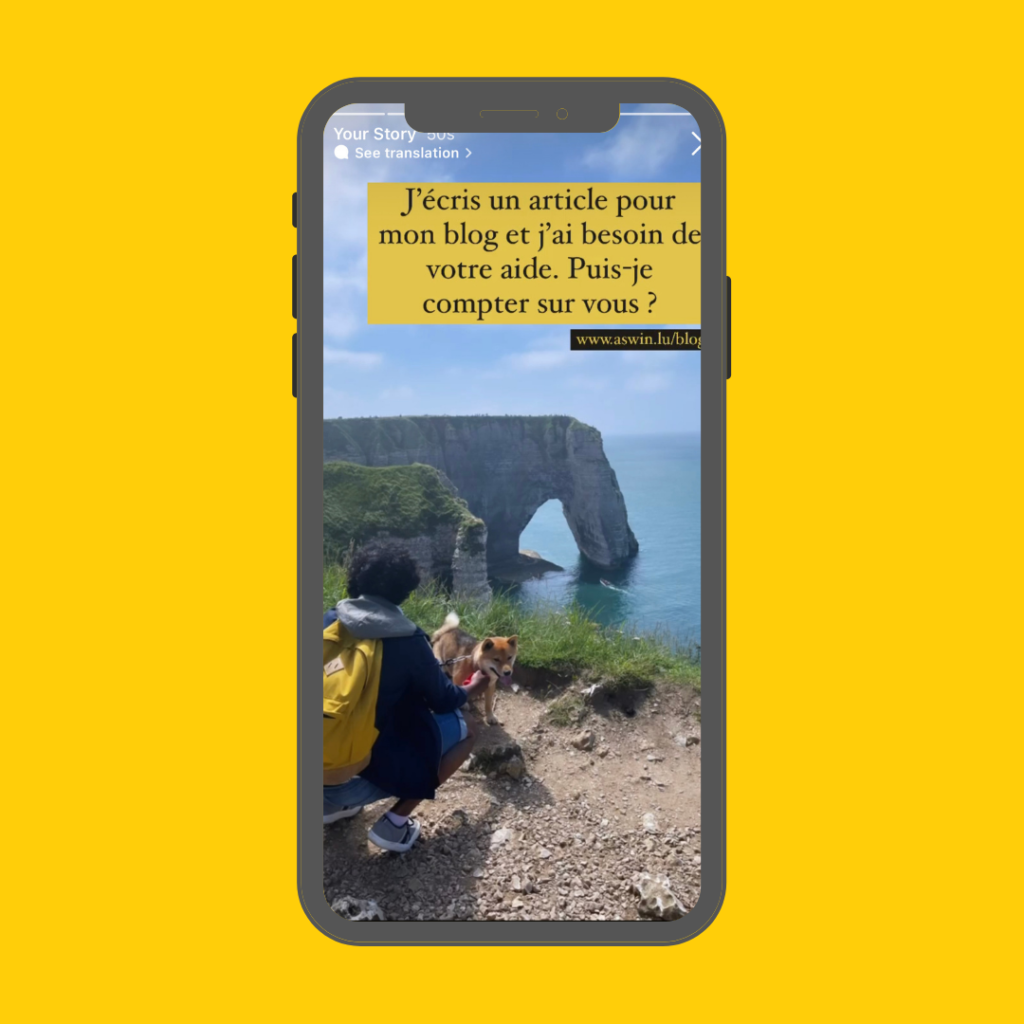 See translation is the latest feature inside Instagram stories. In case you missed it,Instagram announced it last week to improve accessibility. I'm sure you realise how useful this option is if you are an addict of Insta stories and that people you follow share stories in languages you don't understand. Note that automatic translations already exist on Instagram for user bios, posts and comments. Now, it is also available for stories.
Let's keep it simple, you will notice See translation on the top left of your screen just below the username of the story you are watching. It is visible only if your set language is different from the language used in the story. For example, if your phone is set to English and you are watching a story with text in English, this option will not be displayed.
Criteria for seeing See translation in a Insta story
Language used in the story should be different to your set language.
Your set language is English, the story is in French; you will notice See translation provide that the next criteria below is true as well.
Text inside the story should have been typed natively.
If you share a screenshot or use a third party app to create your story, it won't work.
The above 2 criteria should be true for you to see the See translation option.
Workaround when using a third party app
This is a tested workaround. Once you've created a story in a third party app and added your text there, you can add the same text natively but then you hide the whole block at the very bottom, right, left or top; outside the screen zone. You will then see the automatic translation as well.
See translation displayed in your native language
See translation will be displayed in your native language. Probably your set language too, as Instagram currently supports over 90 languages. So, feel free to add the your language version in the comment section below this article.
🇬🇧 English: See translation
🇫🇷 French: Voir la traduction
🇩🇪 German: Übersetzung anzeigen
🇮🇹 Italian: Visualizza traduzione
Accessibility in Digital Marketing
With this option, Instagram clearly encourages users to create stories directly inside their app. Needless to say that you'll spend more time inside the Insta app than while using a third party application. You can imagine why they love this idea.
For digital marketing, this improved accessibility option is very interesting and powerful as users watching your story will be able to see a translated version if they are not comfortable with the language you use. As a result, this will definitely increase your impact by potentially increasing direct and indirect conversions provided that you make use of the native options.
Thank you to all my Insta friends who helped me out for testing this new option. Cheers to Perrine, Sheena, Kim, Anne-Sophie, Simona, Vlad, Krystina, Giovanna, Sabrina, Selina, Saroj, Bryan, Raluca, Bruna and Erika.
Oh yes, before you leave, you might want to read my previous article: International Social Media speaker during the pandemic.
Smile. Create. Inspire. 💛
Take Care,
Aswin
About The Author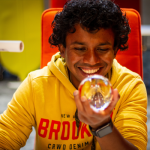 Aswin Lutchanah
Hybrid Social Media Manager with over 9 years of experience specialising in Social Media. Experienced with all aspects of Social Media Management. Having a Master degree in Computer Science, I have an in-depth knowledge of the digital world including Social Media, Community Management, Social Media......