Posted on Mon 29 March 2021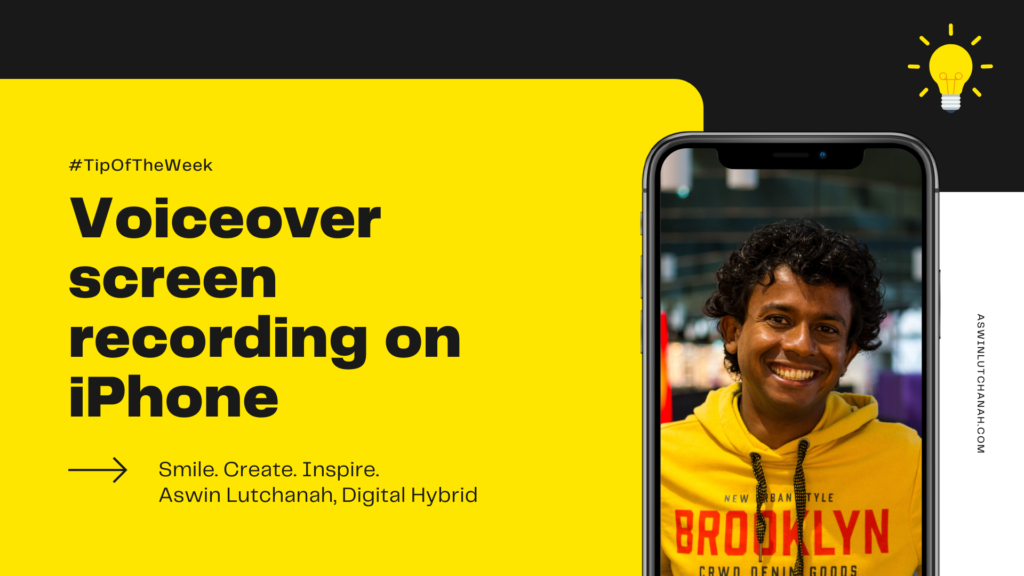 Did you know that you can add a voiceover while recording your screen on your iPhone? If you are an iPhone user, you probably already know the shortcut to record your screen. If you don't, you will find out as well. In this Tip of the week video, you will have a bonus: adding voiceover the screen recording.
How to add voice on your screen recording?
To quickly see how it works, watch the video below; it's less than 60 seconds. You will be able to do it right away. If you prefer a step-by-step guide, read on. That's what this blog post is all about.
On your iPhone, go to "Control Centre": swipe down from the top right of your screen
Press long (2 seconds) on the recording button ⦿

Tap on the microphone 🎙 to put it on. If you tap again, it will be off.

Tap on Start Recording
That's it! Make sure to talk while testing. Otherwise, you will have only the sound from the surrounding. Try it and let me know in the comments below how you like it.
Video showing how to add voice while recording your screen on an iPhone
Like, Share & Comment. 👇
Smile. Create. Inspire. 💛
Take Care,
#SocialMediaManager
LinkedIn publication of the third tip of the week
This tip was originally published on my LinkedIn profile on Saturday 27 February 2021. It's the third tip in the "Tip of the week" series. Feel free to check my LinkedIn profile for the fourth tip of the week that I published last Saturday, 27 March 2021.
💡 You might be interested to read another tip or watch the video of the very first tip of the week: double tap screenshot on iPhone. If you often take screenshots on your iPhone, this might become handy. Try it and feel free to ask your questions.