Posted on Sun 14 June 2020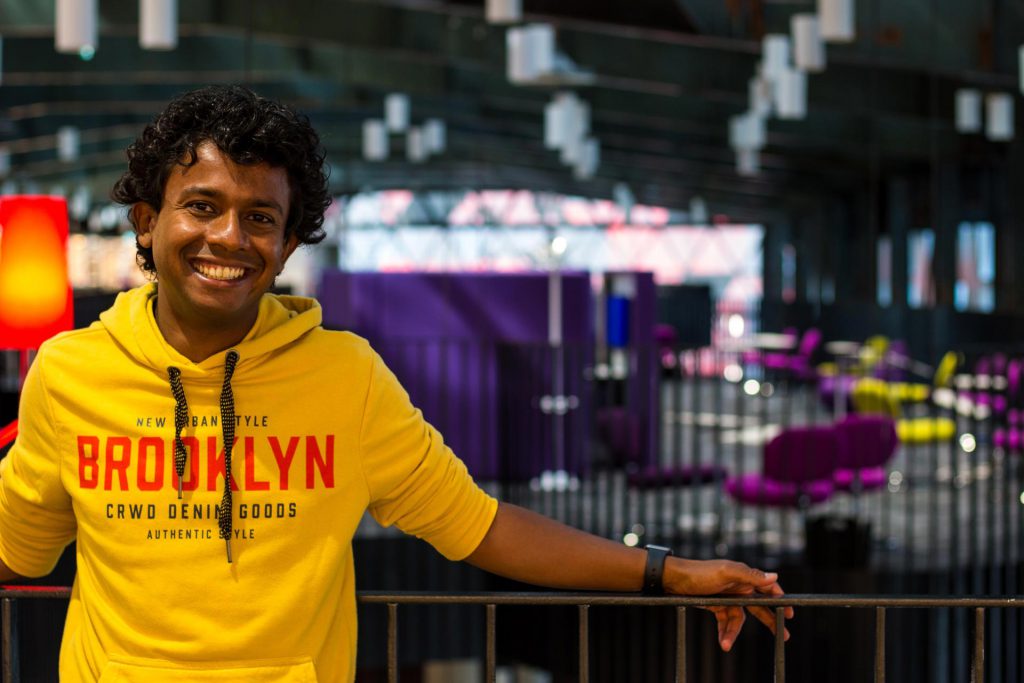 Helloooo!!! I'm Aswin. I'm a Hybrid Social Media Manager. You probably already know that, right?
I launched my new website, aswinlutchanah.com, on Monday 1st June 2020 and I thought that the next step would be a blog to share some more stories about my love for Social Media with you. Recently, I gave a webinar to students from the University of Luxembourg. It was about e-reputation and I talked about personal branding. For my future talks, I'll use more examples from what I'm building here as well.
The lockdown has given me the opportunity to reflect more about the famous Work-Life-Balance ideal many of us want to achieve. For instance, while working from home, I have gained 4 hours per day by not commuting and I thought I'd use this quality time to invest in my personal projects to go higher in my pyramid of Maslow …
What can you expect to see here? Social Media …
Social Media stuff. Obviously, this is my passion. I made it my job moving from a Web Developer to a Social Media Manager position. I'm always connected except when I'm sleeping; I even have an old smartphone for shower time. So, you'll see stories with updates and tips & tricks on Social Media.
I'll also share my craziness, loads of smiles, positive vibes, some creative writing, digital marketing, my talks & workshops and I'll keep some surprises I'm working on for later …
Stay tuned! 😏
Follow me on Social Media if you don't want to miss anything:
I hope that you will like it. If you don't, just too bad … 😛 I'll keep trying, failing, improving and most importantly having fun cause this is my sandbox. However, I'd love to have you onboard on this new adventure. Please share your feedback with me, privately or publicly by commenting, liking and sharing my articles. Thank you in advance for your support and kindness.
How did you land here? From Insta? LinkedIn? Facebook? Twitter? Randomly? Let me know, I'd love to know.
Smile. Create. Inspire.
Take Care,
Aswin