Posted on Wed 01 July 2020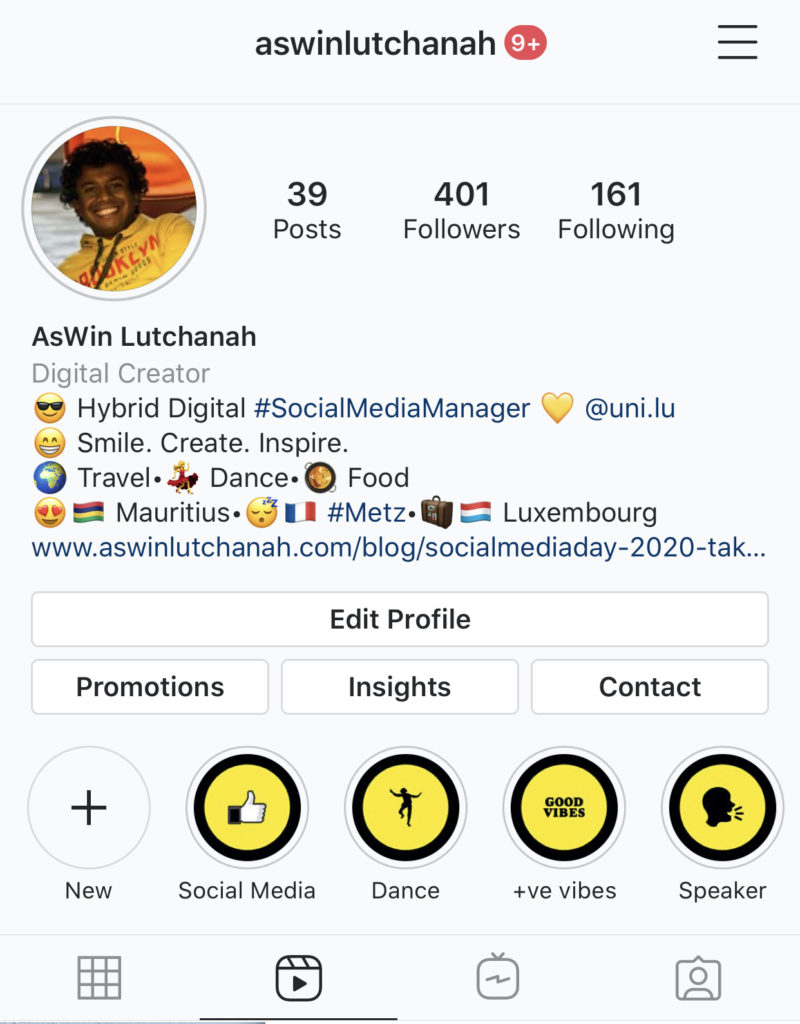 After Brazil, Instagram is testing Reels in France and Germany and clearly wants to go for TikTok. They already have a successful experience with Snapchat: taking the best of it and making the most of it … Hopefully, they will do the same with Tik-Tok.
What is Reels?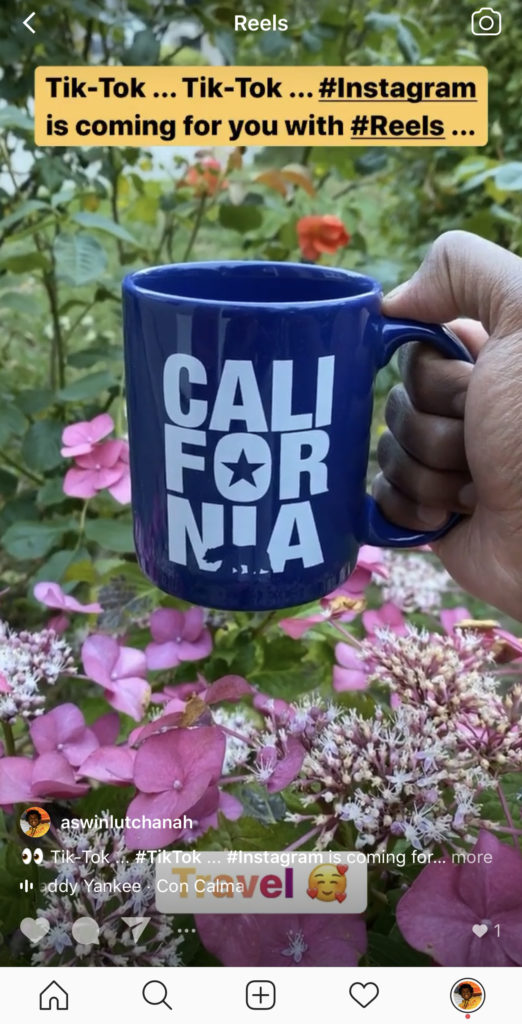 Highly inspired from TikTok, Reels is a new feature on Instagram; a new way to create and share videos. You can record a few seconds. Stop. Record. Stop. Record. In short, it's a 15-second video with multiple clips. You might have seen videos with people standing at the same place but changing outfits "quickly".
Check the short video I made to test Reels on Instagram
Features of Reels
15-second long video with multiple clips
Audio: add a song from the long list available in the library of Instagram. You may record your own audio as well. People would then be able to use your audio to create their own versions of the reel (video).
Augmented reality effects: you may use the effects created by Instagram or by creators from all over the world. One interesting one is the "Green screen" one. You could then use a photo of your holidays to have it as a background.
Timer & countdown: for each clip, you have a countdown of 3 seconds before the recording starts. If you have selected the timer option, the recording automatically stops after the required length has been reached.
Align: you have the possibility to align the objects in your clips so that you have a fluid transition in the whole video.
Speed: you have the possibility of accelerating a clip or slowing down:
.3x, .5x, 1x, 2x, 3x
Sharing: with a public Instagram account, you have the possibility to share the video in a dedicated tab on Instagram (Feed, Reels, IGTV, Tagged).
You may also share the video in your feed and stories so that your followers can see it. Your reel may appear in various places on Instagram depending on the songs, hashtags or effects you used in your Reel.
When you decide to share the video, you may add text, hashtags, mention your friends & stickers.
You can save a draft of your Reel and edit later.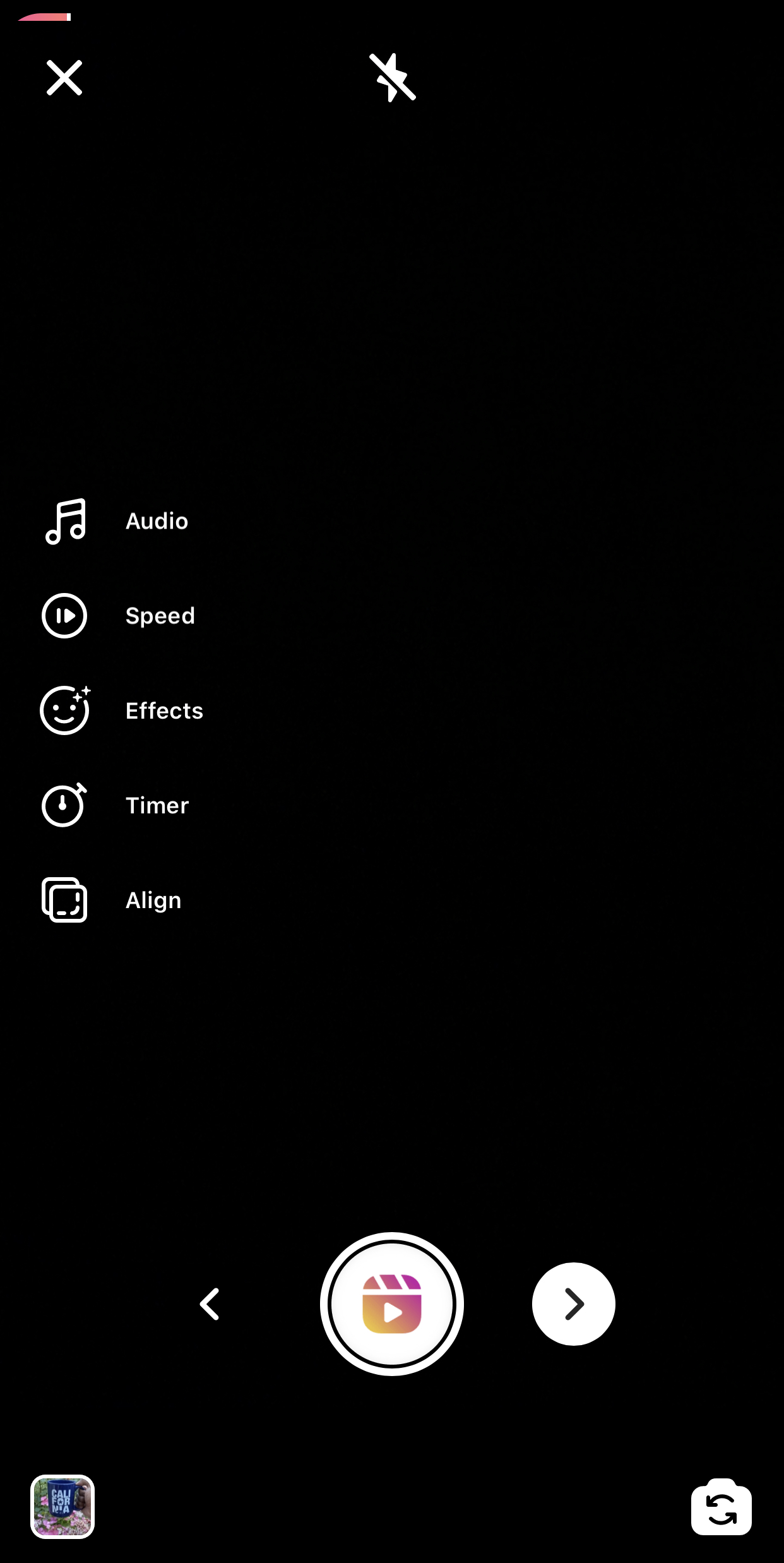 Objectives of Instagram
With reels, Instagram wants to provide the community with original content to:
Provide an entertaining and enriching experience
Tell a culturally or globally relevant story
Value diversity and inclusion
Give inspiration to create, through original content
Foster a safe and respectful community
Are you as excited as me to have Reels? I'm so happy that Instagram is going for TikTok. I'd love that Instagram keeps its strength and push back TikTok as it did for Snapchat. Besides, TikTok is among the 59 apps that have been banned by India. They may get into more trouble. Let's see how it goes …
Stay tuned for more … 😏
Smile. Create. Inspire. 💛
Take Care,
#SocialMediaManager
Source: Instagram blog
About The Author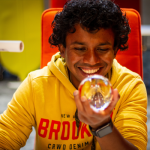 Aswin Lutchanah
Hybrid Social Media Manager with over 9 years of experience specialising in Social Media. Experienced with all aspects of Social Media Management. Having a Master degree in Computer Science, I have an in-depth knowledge of the digital world including Social Media, Community Management, Social Media......