Posted on Wed 21 July 2021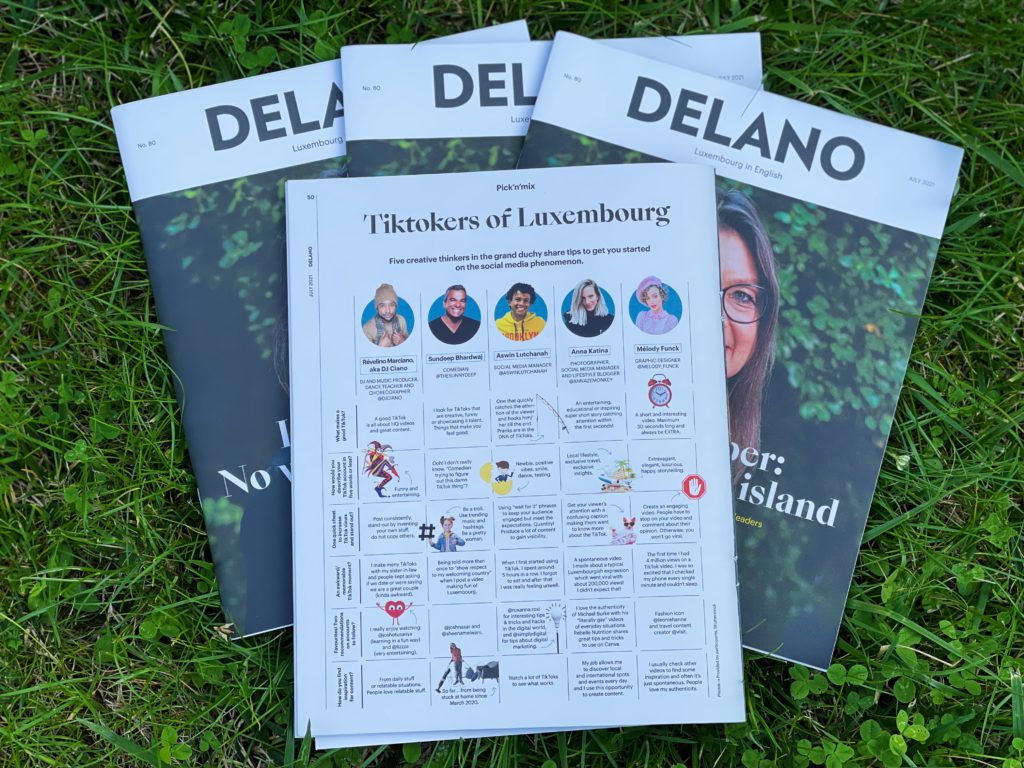 Five creative thinkers in the grand duchy share tips to get you started on the social media phenomenon. This is how Delano Magazine introduced 5 Tiktokers of Luxembourg in their Pick'n'mix article of July 2021 edition. I was honoured to be one of the five. Thanks a lot Natalie, Abigail & Delano for featuring me for the very first time in Luxembourg Press.
As a Social Media Manager, I love to try all different trends and digital platforms. I am totally a newbie on Tiktok in terms of content creation but I've used it more than extensively watching the short videos (and some longer ones up to 3 minutes) and as I said in the article:
When I first started using TikTok, I spent around 5 hours in a row. I forgot to eat and after that I was really feeling unwell.
TikTok is definitely one of the most addictive social media platform. However, it's also very controversial; regular users will understand what I'm talking about. If you want to succeed, you will need a lot of energy, creativity and regularity on this platform. It's the swipe generation. You need to catch the attention as quickly as possible, build an audience, produce a lot of quality and engaging content.
My personal experience on TikTok for Delano Magazine
What makes a good TikTok?

One that quickly catches the attention of the viewer and hooks him/her till the end. Pranks are in the DNA of TikToks.

How would you describe your TikTok account in five words or less?

Newbie
Positive vibes
Smile
Dance
Testing

One quick cheat to increase TikTok views and stand out?

Using "wait for it" phrases to keep your audience engaged but meet the expectations.
Quantity! Produce a lot of content to gain visibility.

An awkward/memorable TikTok moment?

When I first started using TikTok, I spent around 5 hours in a row. I forgot to eat and after that I was really feeling unwell.

Favourites! Two recommendations on accounts to follow?

How do you find inspiration for content?

Watch a lot of TikToks to see what works.
Delano Magazine – July 2021 edition
Here's the whole magazine in PDF version. You can zoom in and read it in fullscreen mode if you don't have a printed copy of the magazine. You may also read about the answers from the other 4 Tiktokers. 😉

Smile. Create. Inspire. 💛
Take Care,
#SocialMediaManager
About The Author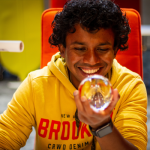 Aswin Lutchanah
Hybrid Social Media Manager with over 9 years of experience specialising in Social Media. Experienced with all aspects of Social Media Management. Having a Master degree in Computer Science, I have an in-depth knowledge of the digital world including Social Media, Community Management, Social Media......